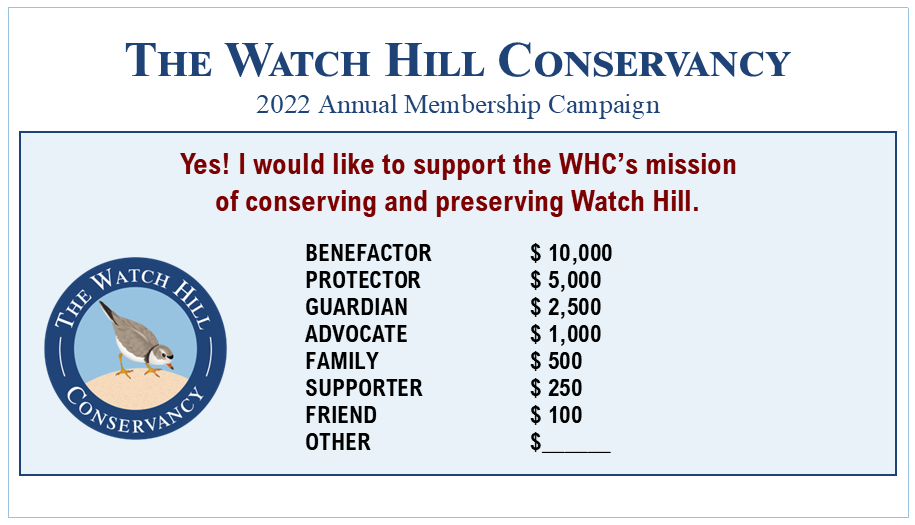 Please complete the form below and then
Click Continue to Payment
If you prefer to join by mail, please fill out this printable membership form and mail it to The Watch Hill Conservancy: One Bay Street, Watch Hill, RI 02891 with your check.
The Watch Hill Conservancy is a 501(c)(3) not-for-profit organization, contributions to which are deductible as provided by law. If you would like to make a gift of stock or if your employer offers a matching program, please contact us at (401) 315-5399.