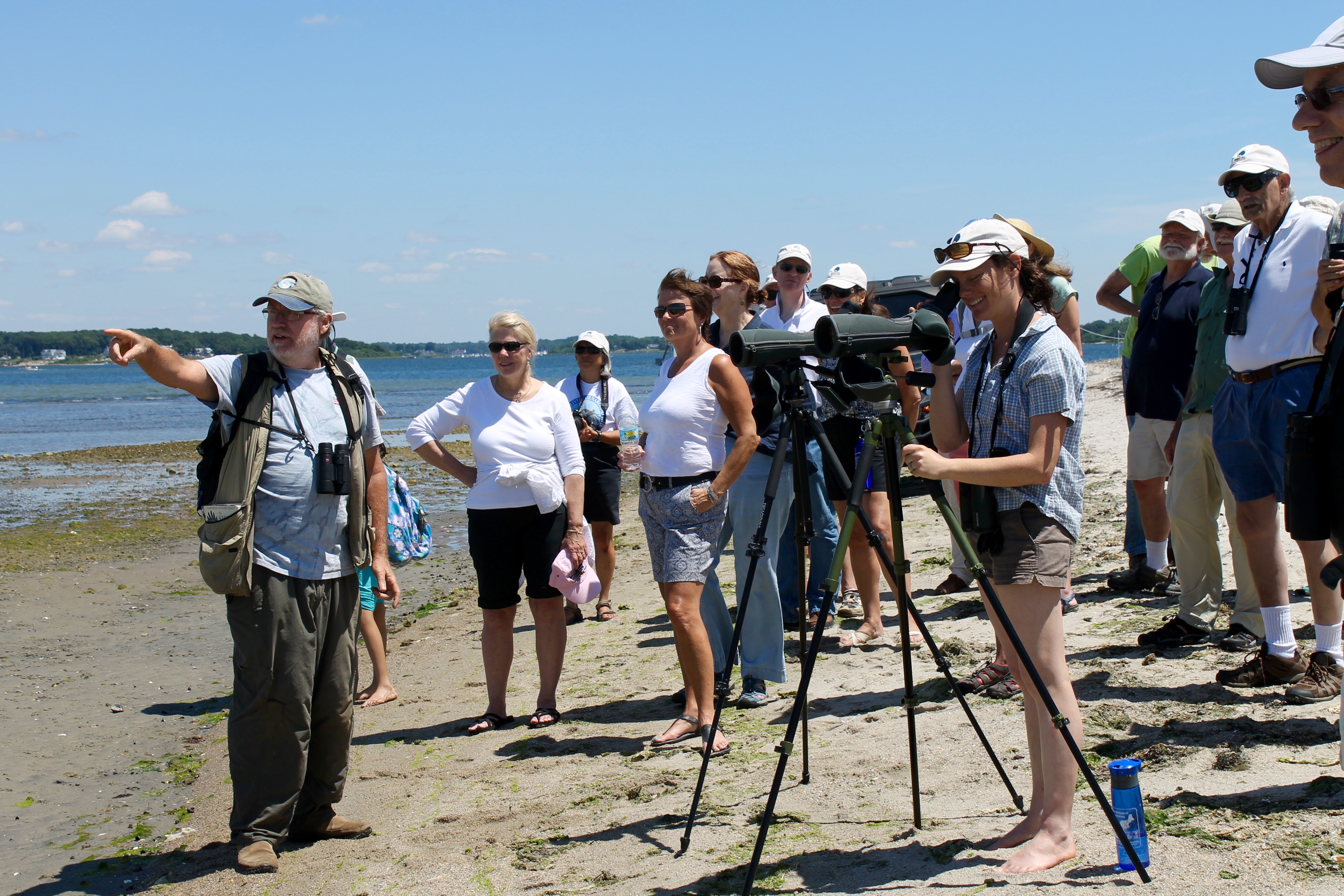 A common theme that ripples through many of The Watch Hill Conservancy's programs is informing our community. Young, old, residents, or visitors, we strive to make our community better aware of environmental, social, technical, political, and literary issues. We do this in many ways.

_______________________________________

Lanphear LIVE! is our flagship summer lecture series and brings interesting speakers to Watch Hill to inform and educate the community. Topics range from technology, sport, history, science, and humanities. Started in the summer of 2018, it was an instant success and every presentation filled the Chaplin B. Barnes Reading Room at One Bay Street Center. Check the Lanphear LIVE! schedule to find out what's coming up.

_______________________________________

Napatree Investigators is our summer youth education program run by our team in the Napatree Point Conservation Area. Children ages 7-14 meet Tuesday, Wednesday, and Thursday on summer mornings and are taught marine science, coastal conservation, and natural history. The instructors are experienced educators from the Pine Point School in Stonington and Pilgrim High School in Warwick. There is no charge but it is advisable to register early because classes rapidly fill. For more information see the program overview.

_______________________________________

Reaching Out Electronically – The Watch Hill Conservancy makes extensive use of social media and electronic communications. Our Constant Contact email system allows us to inform a large part of the Watch Hill community of important events. You can follow our programs on the Conservancy's Facebook page. The Napatree Point Facebook page is exceptionally active. It enjoys a large number of followers and many interesting posts are published each week.

_______________________________________

Publications – Through our many publications and videos, The Watch Hill Conservancy strives to keep our community informed of local events, the history and architecture of Watch Hill, and the natural history of the Napatree Point Conservation Area. Check out our publications pages to discover our works; books, newsletters, reports.