Lanphear LIVE! is The Watch Hill Conservancy's flagship summer lecture series. All presentations are free and everyone is welcome to attend. They are held in the Chaplin B. Barnes Reading Room at The Lanphear Livery.
Up Next – 2021 Live Presentations
BIO: From July 2006 to August 2011, Ludes was executive director of the American Security Project (ASP), a think-tank in Washington, D.C. ASP was founded in 2006 to educate the public on a broad range of national security issues and the value of a principled approach to security. From November 2008 to February 2009, Ludes was a member of president-elect Obama's transition team. During this time, he participated in the Agency Review Team, working inside the Department of Defense (DOD) to identify critical issues that would need to be tackled by the new administration. In From 2002 to 2006, Ludes was legislative assistant to Sen. John Kerry for defense and foreign policy. During that time, he also coordinated defense policy issues for Kerry's 2004 presidential campaign – assisting in the development of policies on military end-strength, force structure and improved benefits for military families and veterans. Prior to his work in the Senate, Ludes was editor-in-chief of National Security Studies Quarterly (NSSQ), a defense and national security journal. He is editor of, and contributor to, "Iraq Uncensored" (2009) and co-editor of two previous books: "Attacking Terrorism" (2004) and "Twenty-First Century Proliferation" (2001).
---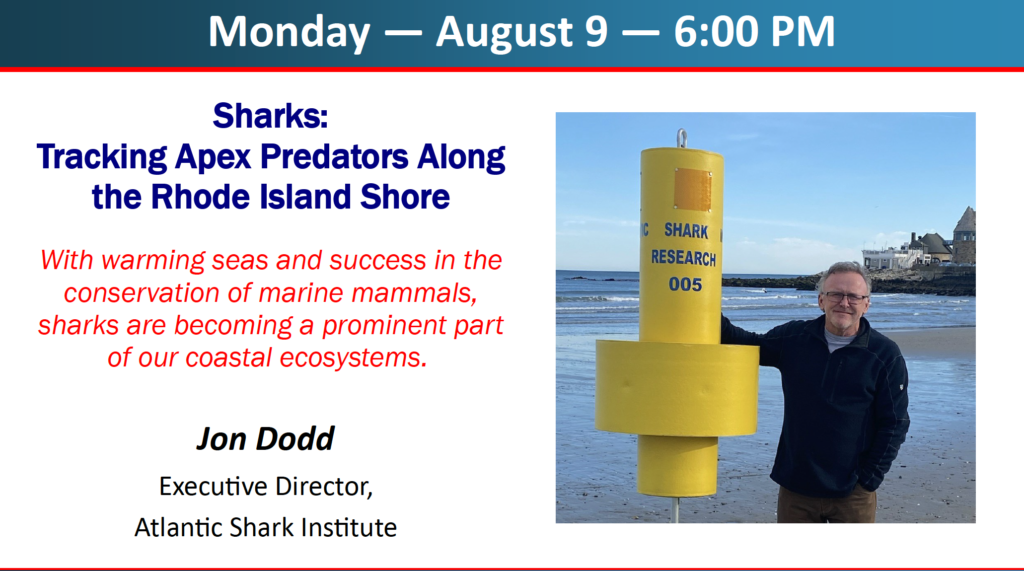 BIO: Jon has spent his entire life on the water with a particular focus and affinity for sharks. From his first close encounter with a blue shark at the age of 14, he has been fascinated by sharks and their growing need for greater understanding and protection in many parts of the world. Having caught and released almost 1,000 sharks and having tagged approximately 500 of those for various shark research projects, Jon employs a hands-on approach and tireless commitment to this much-needed research. Jon has direct experience working with a variety of shark species, including mako, thresher, blue, hammerhead, bull, tiger, dusky, lemon, great white and more. Jon earned a biology degree from the University of Rhode Island with an emphasis on fisheries and has worked as a volunteer at the National Marine Fisheries Service Apex Predator Investigation.
---
BIO: David Vallee is the Hydrologist-in-Charge of the National Weather Service's Northeast River Forecast Center. The center provides water resource and life-saving flood forecasting services to hundreds of federal, state and local water resource partners throughout New York, New England and neighboring Canada. David has worked for the National Weather Service for 34 years, serving in a variety of positions including Intern Meteorologist from 1987-1993, Senior Service Hydrologist at the Taunton Weather Forecast Office from 1993-2000 and as Science and Operations Officer from 2001-2006. David has extensive experience leading hydrometeorological forecast and warning operations and directing weather research and training programs. Research topics have included New England Hurricane Behavior and Climate Change Impacts on Flood Frequency and Severity.
---
Recordings of Past Presentations – 2021
BIO: Captain Jack Spratt is a frequent lecturer at Mystic Seaport Museum and during the summer at the Ocean House. Jack has written extensively regarding local history. Much of Jack's work is from primary source materials (artifacts, documents, diary's, ship logs, station logs, correspondence, manuscripts, interviews and recordings). The Watch Hill Life Saving Station project involved two years of research utilizing the resources of the National Archives, U.S. Coast Guard Archives, NY Public Library, Mystic Seaport Museum's G.W. Blunt White Library, Collections Research Center, New Shoreham Life-Saving Station – Mystic Seaport Museum, Westerly Library and the Ferguson Museum. Jack maintains professional merchant mariner U.S.C.G and International mariner Credentials including U.S.C.G endorsements for Search & Rescue.
This lecture is dedicated to the brave men and women of the US Coast Guard
BIO: As the Director of the Rhode Island State Crime Laboratory and an Adjunct Professor of Biomedical Sciences in the College of Pharmacy at the University of Rhode Island, Mr. Hilliard's current responsibilities center on the analytical and educational missions of the State Crime Laboratory, which is located in the College of Pharmacy at the University of Rhode Island. Mr. Hilliard has testified over 100 times in the state and federal courts of Rhode Island. He has been qualified by the court as an expert witness to give opinion evidence in the fields of: fire debris analysis for accelerants, basic serology, DNA testing, hair & fiber analysis and blood alcohol.
---
BIO: Brian L. Wallin is a 1965 graduate of Stonehill College, and earned his master's degree in 1968 from American International College. He retired in 2009 as Vice President of Kent Hospital in Warwick, RI where he remains active on several hospital committees. He has held appointments in numerous civic and professional organizations. He is a past president of the New England Society for Healthcare Communications and of the North Kingstown (RI) Rotary Club. He has been a member of the Varnum Armory & Varnum House Museums since 2008 and was named a trustee in 2013. Brian is an avid guitarist, model railroader and marine model builder. He has published a number of historical chronicles of people, places and events in Rhode Island history.
---
Help us get the word out!
---
Past Lanphear LIVE! Presentations
For links to video recordings of past presentations.