Lanphear LIVE! is The Watch Hill Conservancy's flagship summer lecture series. For the safety of our speakers and guests, Lanphear LIVE! 2020 will be held on Zoom Video Conferencing.

Zoom meeting credentials will be posted here a few days before each presentation.
---
Instructions How to Use Zoom (Videos)
How to Log into Zoom
How to Adjust your Screen Settings in Zoom

Instructions on How to Use Zoom (PDF)
Step by Step Zoom Instruction
2020 SCHEDULE
June 15, Saturday, 6:00 PM.

Kickoff Presentation: Welcome to Lanphear LIVE! 2020

Nurturing Napatree in a Changing World

Deborah Lamm, President and Chair, The Watch Hill Conservancy
Dr. Peter August, Science Advisor, Napatree Point Conservation Area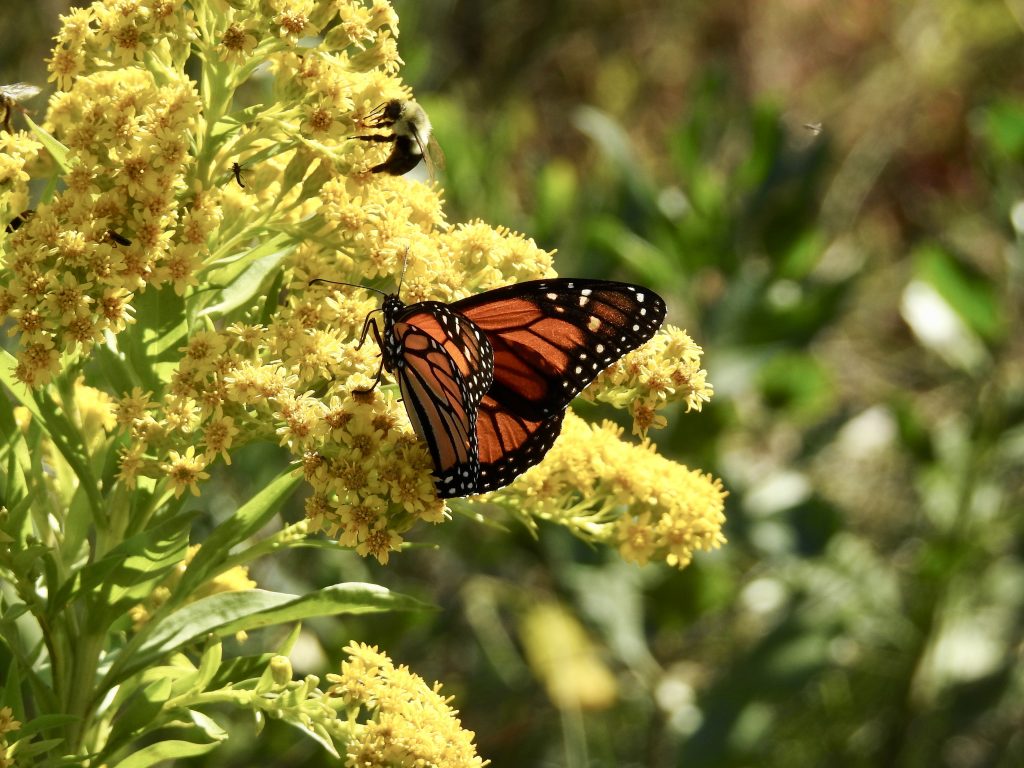 Climate change is affecting our natural ecosystems in many different ways. This is especially true for the Napatree Point Conservation Area. Sea level rise, warming ocean temperatures, more frequent storms, changing seasonal cycles all influence the ecology of Napatree. Napatree stewards are doing many management activities now that will lessen the negative effects of climate change and increase the resilience of the Napatree ecosystem. Dr. August will review these stewardship activities.

Missed the talk? Watch it here.
---
July 13, Monday, 6:00 PM.

Narwhals: Arctic Whales in a Melting World

Todd McCleish, Naturalist, Author
We open Lanphear LIVE! with one of Rhode Island's most prolific natural history authors, Todd McLeish. Join Todd high above the Arctic Circle as he recounts his adventures studying the elusive Narwhal, the rare Arctic whale with the spiral tusk. Todd will share insights about the importance of Narwhals in Inuit culture and how the warming planet is affecting the species.
---
July 27, Monday, 6:00 PM

Setting the Bar for the Nation: RI Bird Atlas 2.0

Dr. Charles Clarkson, University of Rhode Island and RI DEM
Most folks aren't aware of the massive five-year compilation of bird diversity in the state of Rhode Island. Every species of bird has been inventoried in every habitat in all seasons. No other state in the U.S. has been studied so thoroughly! Dr. Charles Clarkson, project leader, will present the results of this important study and discuss the changes (and their causes) that have occurred to the bird fauna since the first Bird Atlas was completed over 30 years ago.
---
August 3, Monday, 6:00 PM

Fishing Among the Giants

Captain Dave Monti, Charter Boat Captain & Vice-President, RI Saltwater Anglers Association
Multiple wind farms are in development off the east coast. Few people know the fishing grounds off Block Island better than charter boat Captain Dave Monti, Vice-Chair of the Rhode Island Marine Fisheries Council and Vice-President of the RI Saltwater Anglers Association. Dave will present his observations of how the Block Island offshore wind turbines have impacted local fisheries, fishermen, and the environment.
---
August 24, Monday, 6:00 PM

Where the River Meets the Sea: Bay Street

Betty-Jo Cugini, Weathervane Communications
Jim Karpeichik, Ocean State Video
Rhode Island's highly acclaimed documentarian, Betty-Jo Cugini, and award-winning video journalist Jim Karpeichik will preview their documentary film – Where the River Meets The Sea: Bay Street. Two years in the making, this film chronicles the colorful history of this seaside village. Following the film, we will have a spirited panel discussion by local historians.
This project has been made possible by a grant from the Hermann H. Rose Civic, Cultural, and Media Access Fund at the Rhode Island Foundation, a charitable community trust serving the people of Rhode Island.

The Watch Hill Conservancy provided funding for this project as well.
---
Please help us get the word out. Click on the poster below to download a pdf copy to share with your friends. Thanks!!
---
Did you miss some of the 2019 Lanphear LIVE! presentations? You can review a few of the presentation materials online.

RI's Wild Weather – Dave Vallee
Science of Sea Level Rise – Bryan Oakley
Assessing Inundation Risk Along Our Coast – Teresa Crean (large file, takes a moment to load)