The Watch Hill Conservancy is a 501(c)(3) not-for-profit organization; contributions to which are deductible as provided by law. If you would like to make a gift of stock or if your employer offers a matching program, please contact us at 401-315-5399.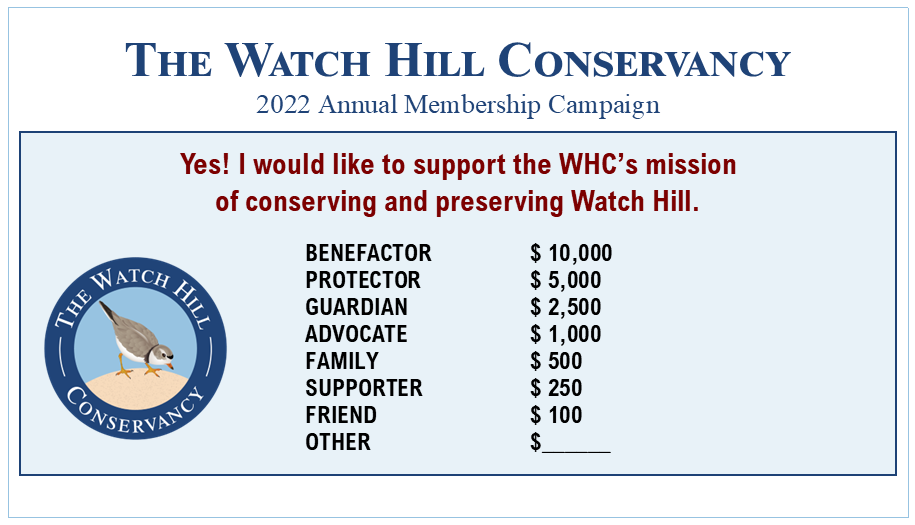 Please complete the form below and then Click to Continue to Payment Screen.
Oops! We could not locate your form.
Our online system uses PayPal to process payments but you do NOT need to have a PayPal account to use it. You can pay with most major credit cards.
If you prefer to donate by mail, please fill out this printable donation form (PDF format) and mail it to The Watch Hill Conservancy: One Bay Street, Watch Hill, RI 02891 with your check.
If you have any questions please contact the Conservancy office at 401 315-5399.